December 2018 In Review + January's Superhero Night
December 2018 in Review
December was a great and very busy month! Here is a summary of the happenings that took place:
The Giving Tree Donation to Crowns Against Cancer (12/3)

We are so thankful for everyone who helped make goodie bags for the Crowns Characters to bring on visits! It is due to the support from kind people like you that Crowns Against Cancer is able to continue bringing smiles to so many children.

Read more about this on our Facebook page here!

St. John's Bowling Party (12/4)

At this event, the crowns characters had a lot of fun bowling and doing arts and crafts with the patients and families of St. John's Pediatric Oncology.
Living and Learning Enrichment Center Visit (12/8)

This event kept both the characters and the children engaged with three programs going on at once! The Crowns Characters had so much fun cooking, decorating crowns, and watching movies with the children.
House Visit to Princess Juvollia (12/22)
We had the lovely opportunity to visit Princess Juju and her family just in time for the holidays. This visit included story time, nail painting, and singing! Our own Native American princess had the joy of teaching the children a traditional Cherokee song. In exchange, the children also taught the princesses many things, such as what is a scooter.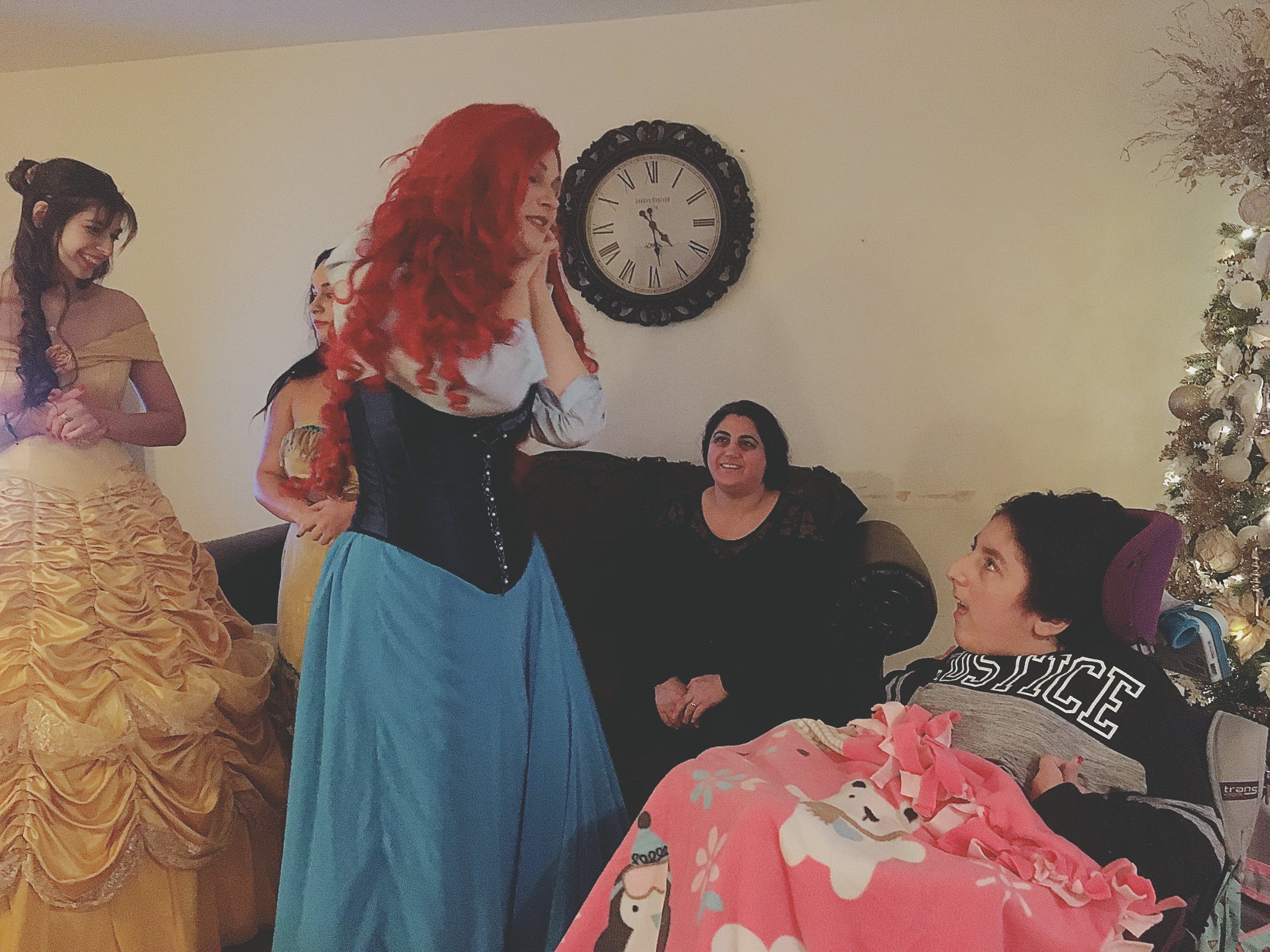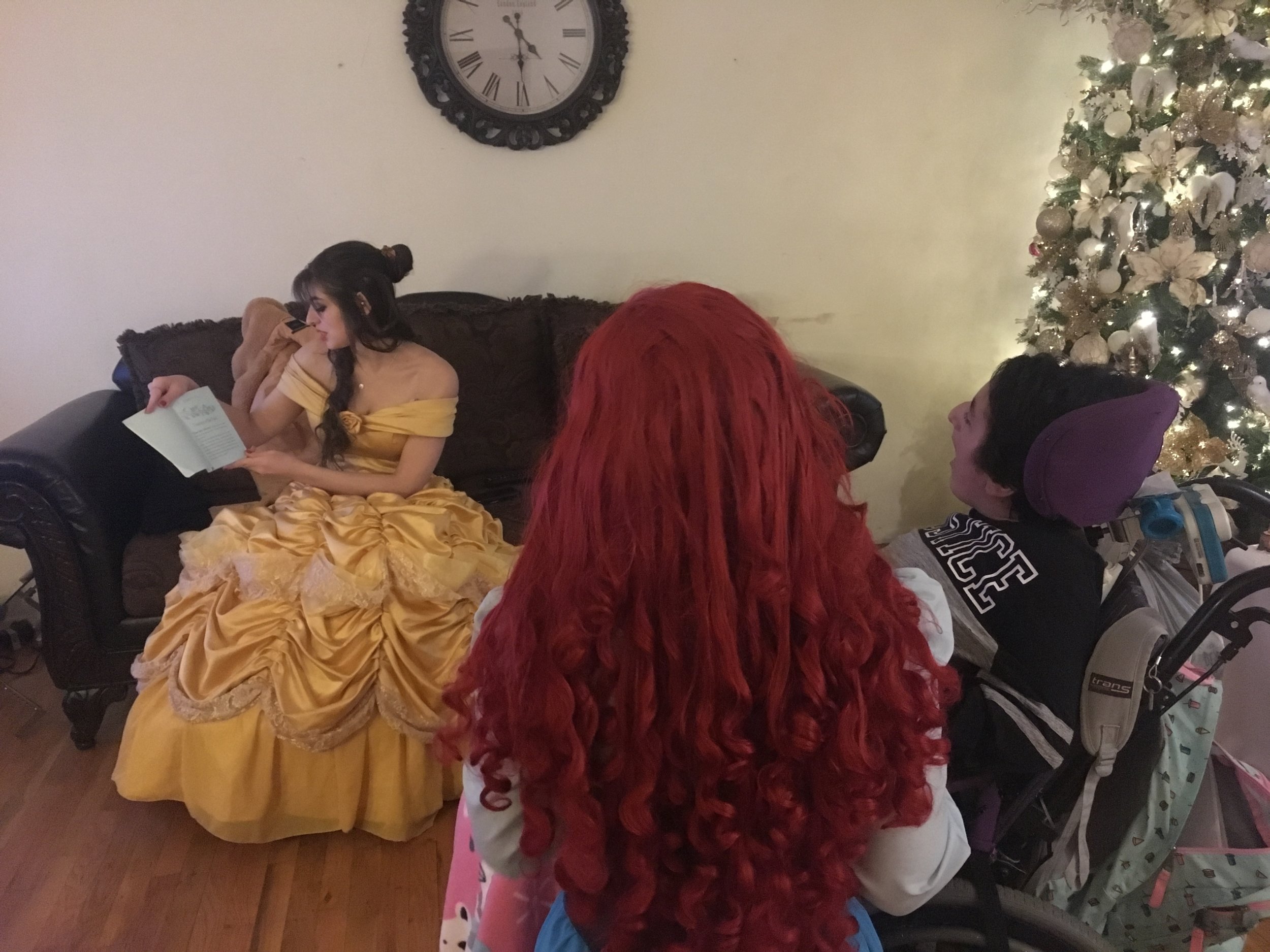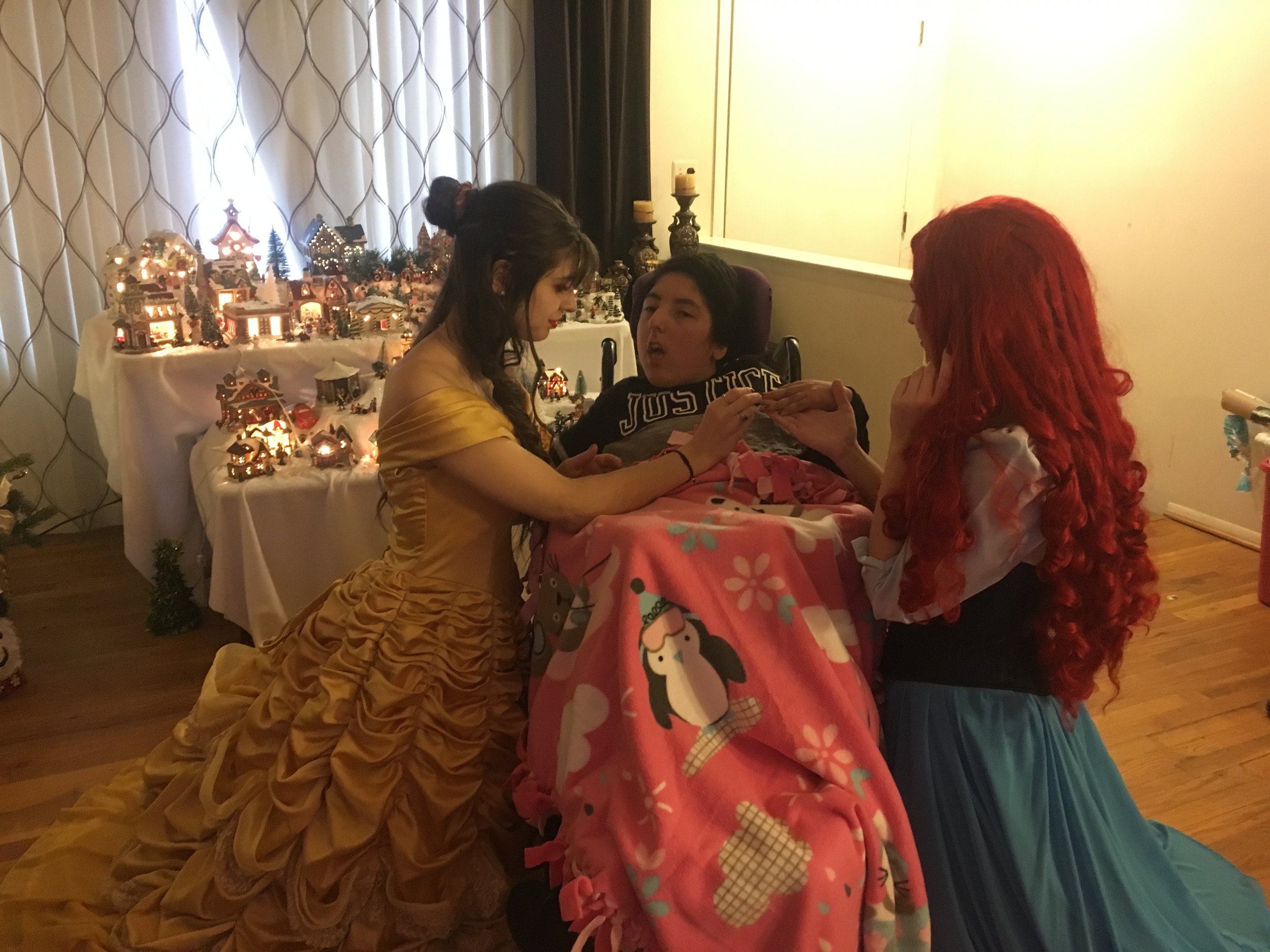 Kids Kicking Cancer Holiday Party (12/2)
Read more about this event in our monthly newsletter!
Maggie's Wigs4Kids Patient Gala (12/2)
Read more about this event in our monthly newsletter!
January's Superhero Night
Crowns Against Cancer started the year off at Superhero Night with USA Hockey's NTDP. Twenty-one of our heroic members attended the event on January 4th.
Aside from face painting, picture taking, and coloring books and crowns, there was even an obstacle course that our brave characters courageously traversed! And let's not forget the amazing hockey game that took place!
Amazon Smile Fundraiser
Though December is over, it is always the season of giving! If you have any Amazon purchases throughout this upcoming year, please consider adding Crowns Against Cancer as your charity on Amazon Smile to donate a portion of the shopping transactions to us.